Alberta Private Investigator Training Course – AIT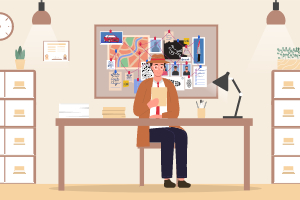 Need your Alberta Private Investigator License? SGC is pleased to offer an Accredited Investigator Training (AIT) course online. This online Investigator Course consists of nine (9) modules.  Students must complete all modules, logging a minimum total of 60hrs and then the online Provincial exam under the supervision of a proctor with 80% or above to receive provincial certification and apply for an
Investigator License in Alberta
. Once you have logged your required 60hrs you will be able to download your
Training Completion Certificate
 and instructions to book your 
Online Exam
.  The online exam is paid separately to the exam provider and costs $50. This course also provides students with
9 Quizzes and 6 Practice Exams
. You must be licensed to work as a private or in-house investigator in Alberta.  As an investigator you investigate things like:
accidents and personal injury
damaged or stolen property
backgrounds and whereabouts of people
organizations
While investigating you:
collect information
interview people
conduct surveillance
obtain statements
research reports or records
Licences are issued under the 
Security Services and Investigators Act 
by Alberta Justice and Solicitor General.
After you have completed your course and passed the exam...
You may apply for your Alberta Investigator License.  The investigators licensing fee is $160.  Your licence is valid for 2 years.   This is paid directly to the government with your application. The renewal process is the same as the initial application process.